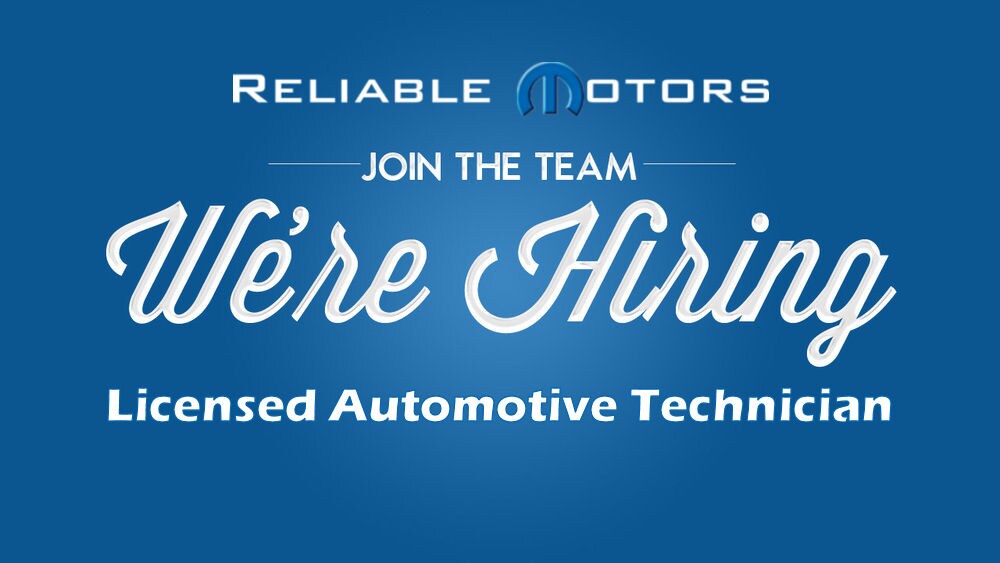 Reliable Motors Ltd., a leading Automotive Dealership, located in Charlottetown, Prince Edward Island requires a Licensed Automotive Technician.
Qualifications
·         High School diploma, G.E.D. or equivalent
·         Automotive service technician Journeyman Certificate
·         Motor Vehicle Inspector Certificate
·         Valid Drivers License
·         Experience with Fuel and emission systems, Ignition and electrical systems, Brake systems, AC, cooling and heating systems

Responsibilities
·         Perform preventative maintenance checks and diagnostic work on vehicles and equipment
·         Perform repairs and overhauls on vehicle components and equipment
·         Complete road motor vehicle and automotive systems tests
·         Estimate the resources and materials it will take to get the job done in a smart, cost-effective way
·         Utilize and adhere to shop and branch maintenance procedures and information systems
·         Utilize repair manuals, technical bulletins, operating and procedural manuals, schematics, MSDS sheets, and safety handbooks
·         Record all work done manually or electronically
·         Participate in safety and information meetings, environmental meetings, and training programs
·         Advise customers on work performed and future repair requirements
Position Offers
·         Full-time, Permanent position
·         Competitive Wages
·         Medical Benefits
Applying
If you feel you are interested in applying for this position, please send your resume to ryan.reliablemotorspe@gmail.com.