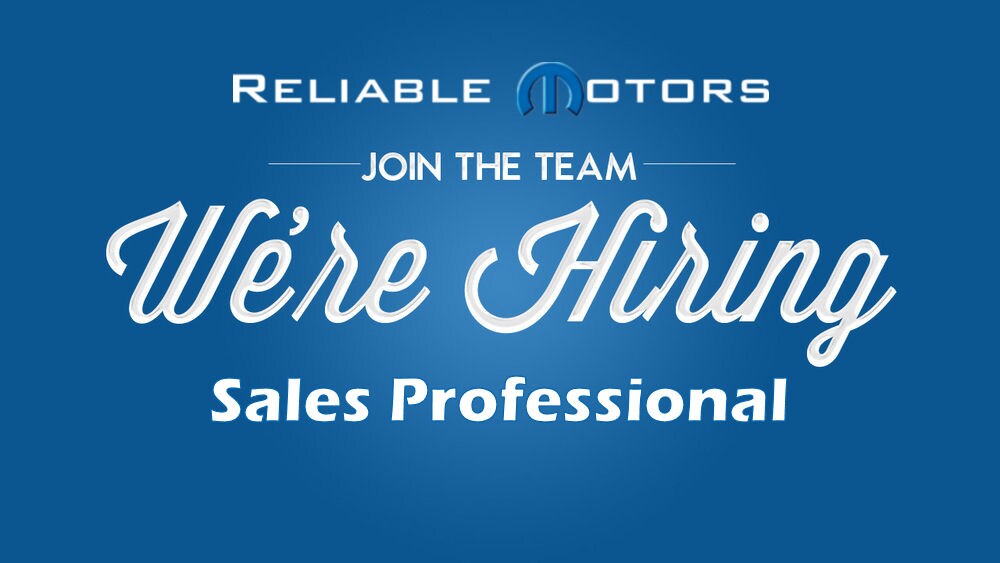 We are expanding and looking for a professional, positive, forward thinking individual to compliment our Sales team at Reliable Motors. You have an opportunity to make a career selling one of the most reliable brands in Canada! Experience in the automotive industry is not required.


QUALIFICATIONS:
-Positive attitude.
-Willing to learn

-Good work ethic.
-Interpersonal and customer relation skills.
-Fluent in Mandarin and English.
RESPONSIBILITIES:
-Develop and maintain a client list.
-Prospect for new clients daily.
-Provide translation services for our sales and service teams.

-Provide an excellent sales experience from beginning to end of the sale process.
-Complete FCA Sales Training.
*Training will be provided for product knowledge.

Salary/commission negotiable. 

If you think you have what it takes; you are success driven and self motivated; want the challenge of working in a fast paced environment; are seeking a rewarding career; PLEASE APPLY.

All applications will be held in confidence.

Apply with resume via email to brad@reliablemotorspei.com. Only considered applicants will be contacted.