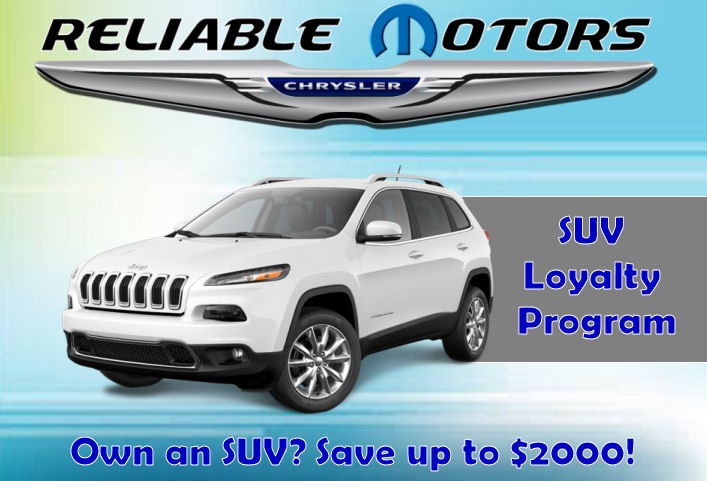 Do you currently own ANY SUV?
Want to upgrade to a 2017 Jeep product?
Want to save up to $2000 while doing so?
On Select 2017 Jeep Patriot, Jeep Compass, Jeep Renegade, Jeep Cherokee and Jeep Grand Cherokee models you can save from $500-$2000 off your purchase.
You don't even need to trade in the SUV!
Book an appointment today!