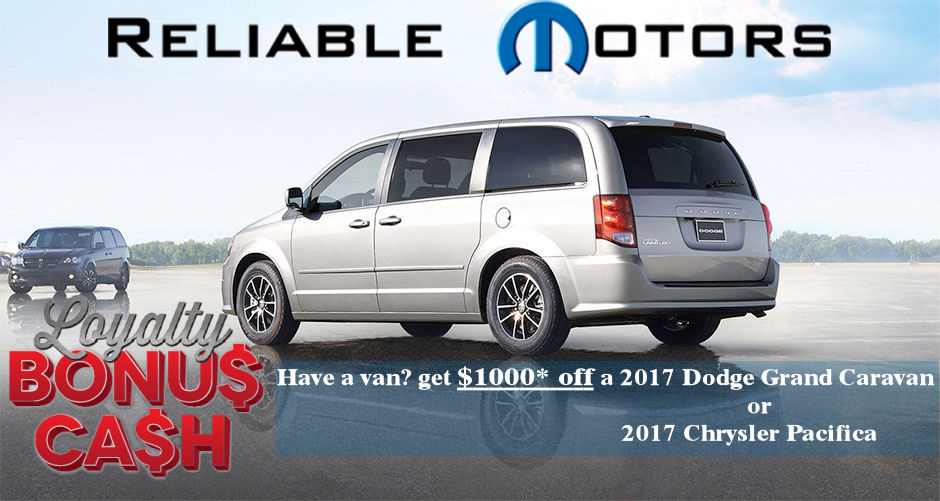 Do you currently own a van (any make)?  We have great news, upgrade to a 2017 Dodge Grand Caravan or 2017 Chrysler Pacifica and we will give you $1000* loyalty bonus cash!
This promo expires February 17th, take advantage of it today by calling (902) 566-4409, texting 902-200-3189 or
book online
, quote VanLoyalty33. Contact us today!!!
*Excludes 29e models.
 **Please note, you do not have to trade in said van, it just need to be registered to your address.