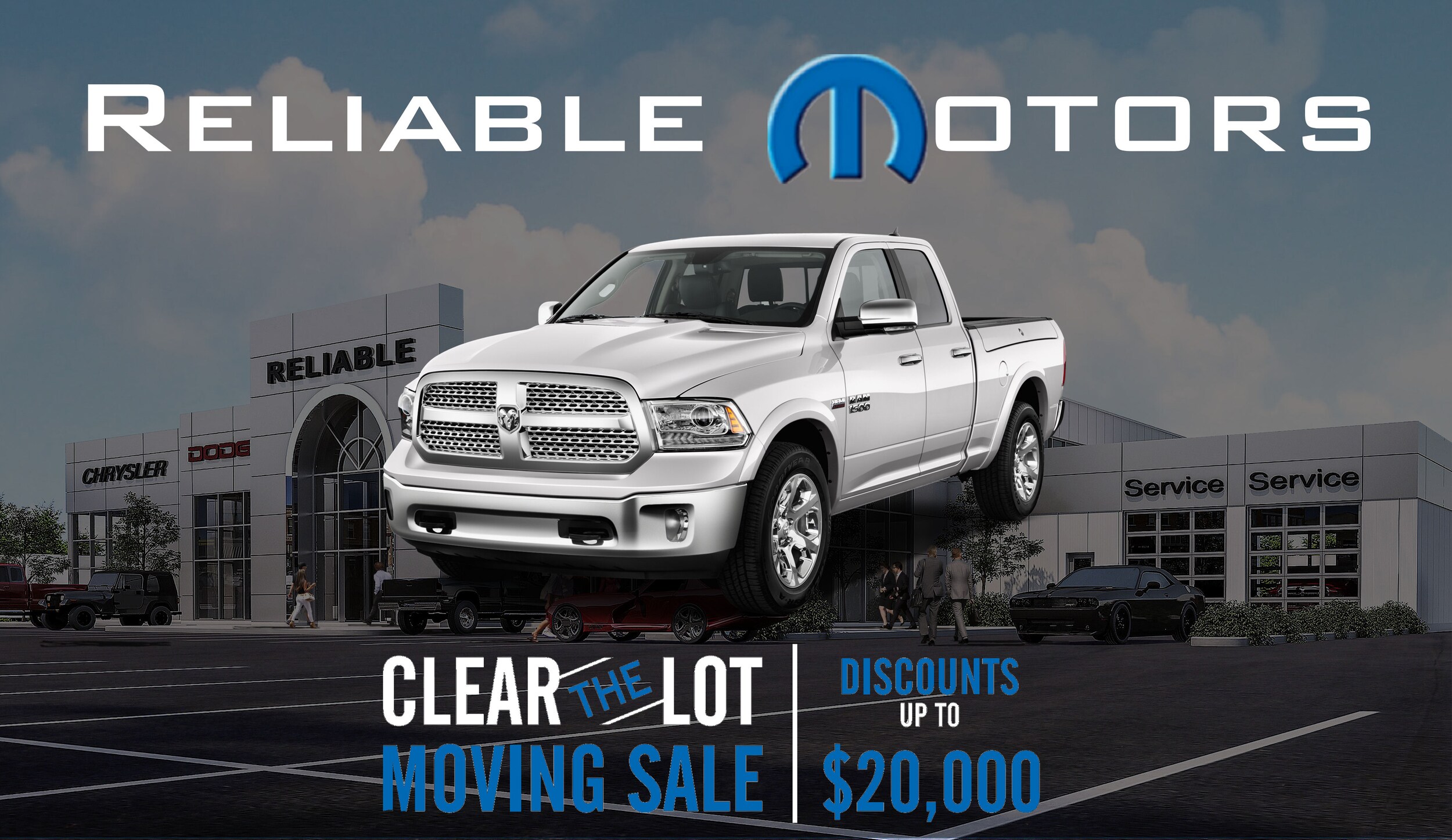 We are moving, we are clearing the lot with these amazing deals
-Up to $20,000 off 2017 Ram 1500s.
-Up to $12,080 off 2017 Dodge Grand Caravans.

-Up to $10,470 off 2017 Dodge Journeys.
-Up to $6,675 off 2017 Jeep Cherokees.
-Up to $4,000 off 2017 Jeep Compass.
Call or text us at 902-200-3189 for any inquiries.